Introducing Inner Pitch
Auburn Sounds is stoked to show you Inner Pitch, a plug-in dedicated to high-quality Pitch Shifting. Reading time = 3 min.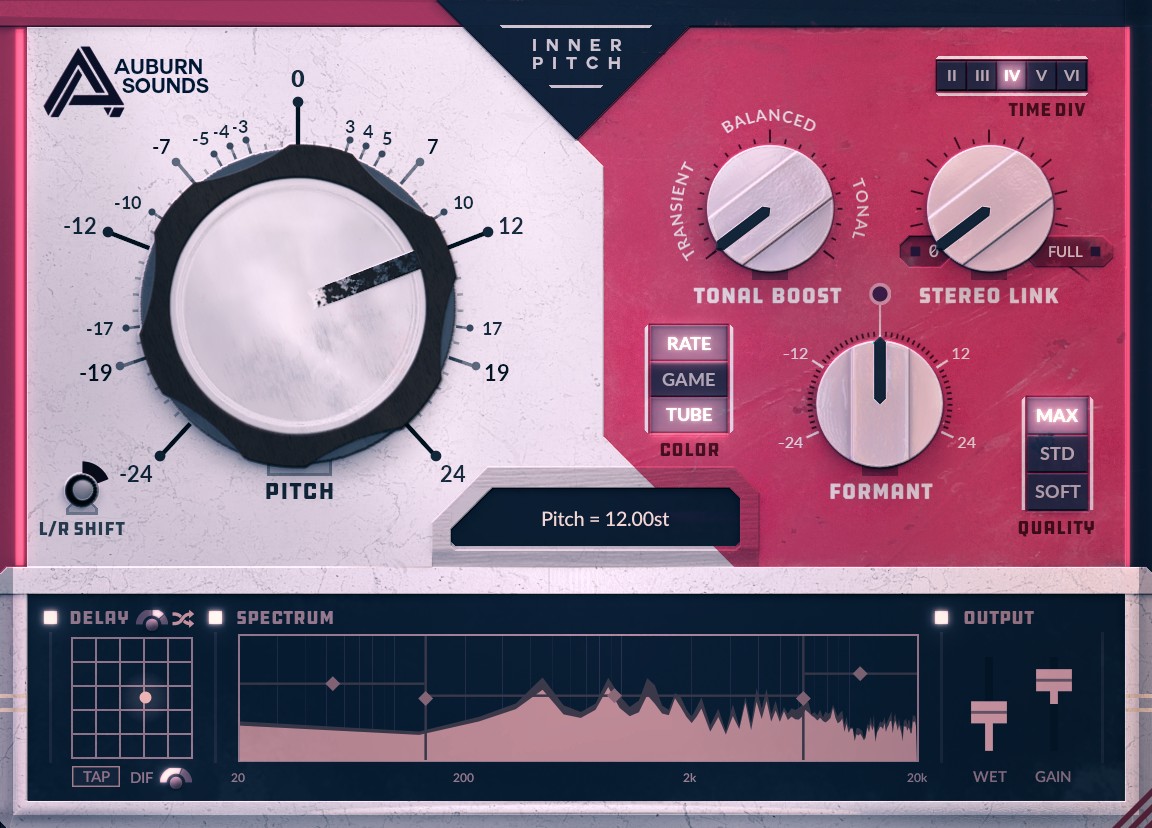 What's that?
Inner Pitch is a fun pitch-shifting plug-in (VST2 / VST3 / AU / AAX / LV2) focused on a high-quality natural sound.
What it is for?
Typical uses of Inner Pitch:
Change pitch with two octaves of range
Shift formants, even non-voice
Create hellish soundscapes with its delay section
Reinforce bass or treble
Stereoize with L/R Shift
Create endlessly increasing or decreasing sounds
As a colourful effect it preserves the movement and life in your tracks, unless you'd like to destroy them.
A new pitch-shifter for live-streaming
Inner Pitch is not only useful for musicians, but also streamers that want to change their voice while streaming. It has both a lower latency (17.8 ms versus 23 ms) and a better base sound than Auburn Sounds Graillon.
While it's not the
Improving on Graillon's engine
While the Graillon pitch-shifting engine is still competitive in 2023, its DSP core was made almost 7 years ago in 2016, and left untouched in order not to break sessions.
But our DSP quality process has continuously improved with the release of Couture, Panagement 2, Renegate, and Lens. We knew we could do much better.
Now is the time we assert our expertise in audio Digital Signal Processing once more by this time delivering pitch-shifting that is faithful to the source material, in a new product form.
And we believe that Inner Pitch is possibly the best-sounding pitch-shifting engine available today.
Inner Pitch has a Free Edition without time limit or noise, that can be used in real projects. The free version has a lower maximum quality, and will struggle a bit more on transients, but you can get a feel of what the Full package would be.
Why does Inner Pitch work on any material?
Inner Pitch was explicitely made to be at home on any source, be it a single instrument, two voices, or a full mix.
Works with both transients and tonal
Works in stereo-preserving mode, or unlinked stereo.
Normally there is a trade-off to favor either monophonic or complex material. We've managed to decorrelate the internal parameters that create this fake choice.
But at what cost?
All basic functionality is free in the FREE Edition! Only the various quality settings are disabled.
You can buy the FULL Edition to get:
more economic CPU-efficient modes,
and also more expensive HQ modes, in particular increased overlap.
Available now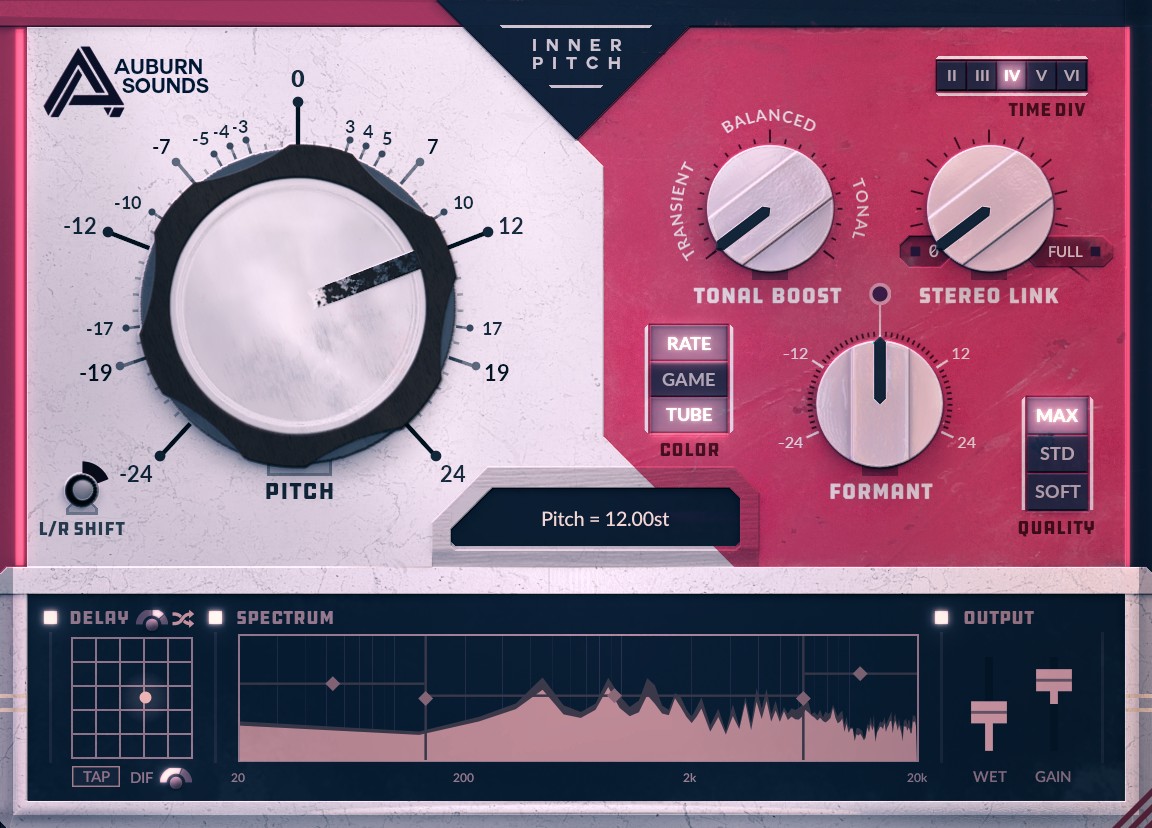 Inner Pitch is available as a VST2.4 / VST3 / Audio Unit / AAX / LV2 plug-in for macOS, Linux and Windows.
FREE Edition is free.
FULL Edition available for $29 until 20th October 2023.