Low-latency voice octaver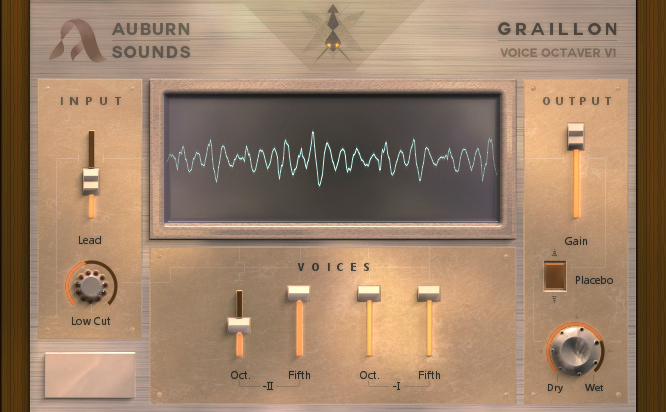 Graillon is available as a VST 2.4 plug-in for Windows and Mac.
Free Edition
Buy Full Version for €19
We offer fully secured online payment with:

Graillon is a new kind of voice octaver that tracks pitch frequency and mixes frequency-shifted copies of the input voice with itself. Listen to audio examples...
Graillon is useful for:
Producing distorted vocals from clean vocals without crosstalk between harmonics,
Reinforcing vocals low-end,
Getting a more masculine or robotic-sounding voice,
Displaying strong fifth and fourth harmonic relationships in vocals,
Having fun with a microphone and a DAW.
Only the voiced part of the signal is changed. The unvoiced part of the signal is left untouched, to preserve the original speech's intent.
Graillon is a culminating point, but not the end, of a long search for new kinds of vocal effects. It was designed from the ground-up to be instant. Once warmed-up to the sound of your voice, processing is latency-free.
Sound samples
Technical
To get the best results, use an unprocessed mono vocal input, with minimum noise levels, without reverb, delay or chorus applied.
Customers quotes
" This is a seriously cool plugin, very easy to use, and I personally appreciate the addition of the presets! I tried a few different styles, sounds excellent with my voice! "
" I really think the effect is going to be a hit with people looking for a unique sound. "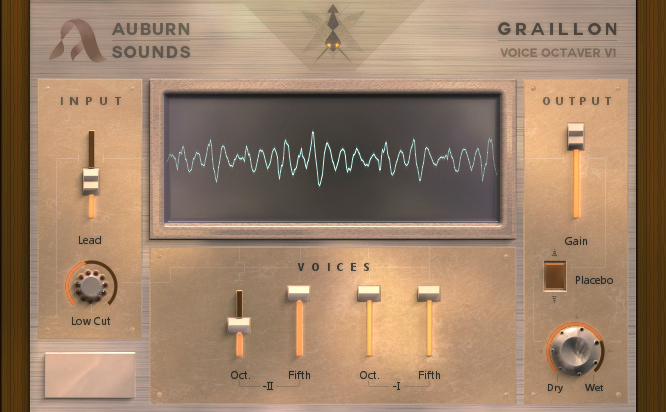 Get it now!
Graillon is available as a VST 2.4 plug-in for Windows and Mac.
Free Edition
Buy Full Version for €19
We offer fully secured online payment with: