Advanced Binaural Panner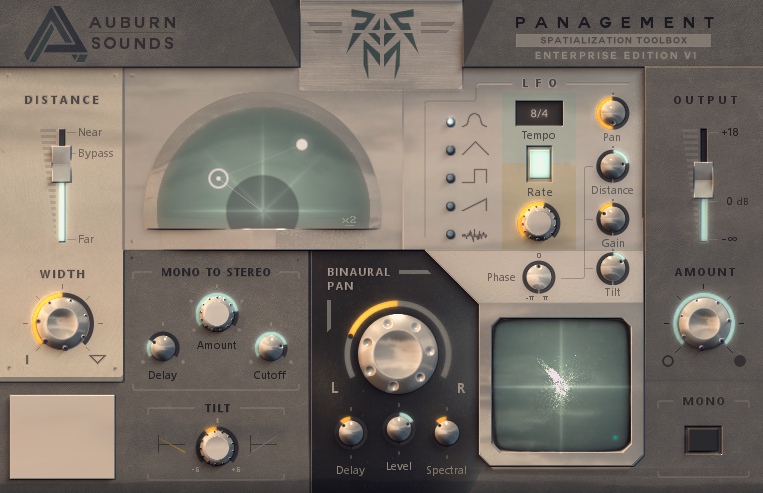 Panagement is available as a VST 2.4 and Audio Unit plug-in for Windows and Mac.
Free Edition
Buy Enterprise Edition for €29
We offer fully secured online payment with:

What's this?
Panagement is a spatialization powerhouse that lets you control the stereo space quickly, with numerous carefully designed features:
The Binaural Panner positions a track from left to right in the sound stage,
The Distance Fader brings that track near or far,
The Mono-to-Stereo enlarges a thin track or simulates early reflections,
The Tilt Filter adjusts spectral balance between lows and highs,
The Phasescope control displays mono compatibility visually,
Finally, a LFO allows to create periodic or even random moves.
This is Freemium
Panagement Free Edition gets the Binaural Panner, Distance Fader, and visualizations. That makes Core features available for Free!
Panagement Enterprise Edition gets EVERYTHING.
Philosophy
Panagement is about practicality. Techniques that would be more realistic but have sound quality drawbacks, like sampled HRTF, were not included. We use simple HRTF models instead.
First, do no harm
We care a lot about your signal and how to preserve it. Refined tuning has been given multiple times to ensure the cleanest sound quality.
Sound samples
Technical
Use your favourite reverb just behind Panagement to increase realism.
Users have discovered Panagement can be used for efficient, high-quality mono reduction.
The User Manual contains 10 tips and tricks to make the most out of Panagement.
Customers quotes
" Thank you for creating Panagement because it has made literally every track I've ever made sound so so so much better and allowed me to mix non binaural samples with binaural recordings well. It is truly fantastic, thank you so much for making an affordable binaural processor! "
" What you've done here is amazing, this is THE stereo management plugin I've been waiting for. Can't live any other day without it! "
DJErmac
" It does what it says, it sounds good and the CPU use is low. This is a really well done plugin. "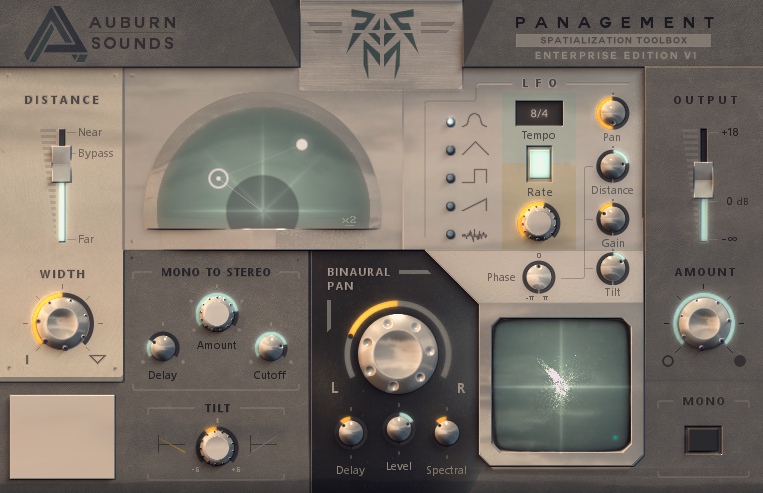 Get it now!

Panagement is available as a VST 2.4 and Audio Unit plug-in for Windows and Mac.
Free Edition
Buy Enterprise Edition for €29
We offer fully secured online payment with: